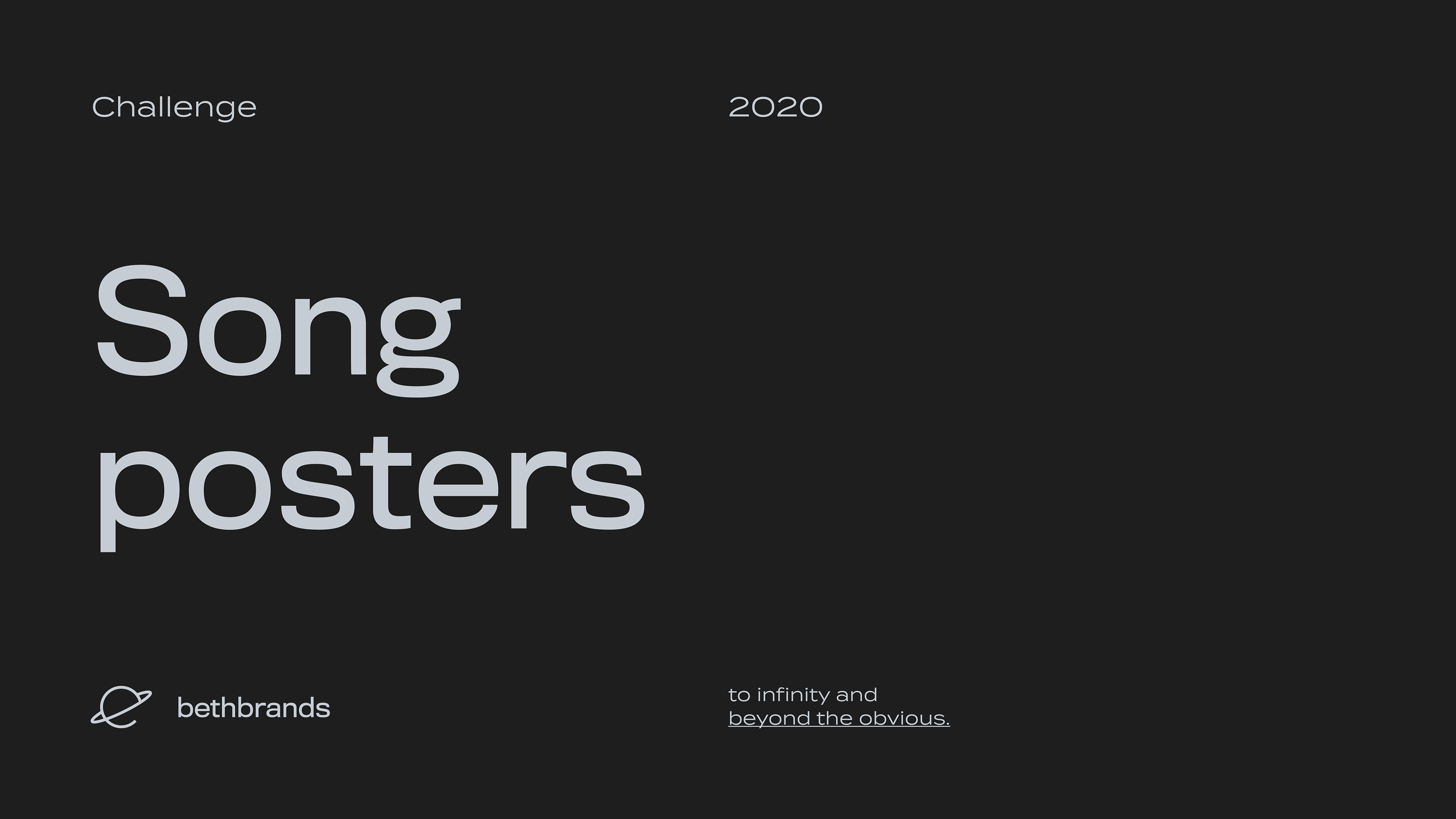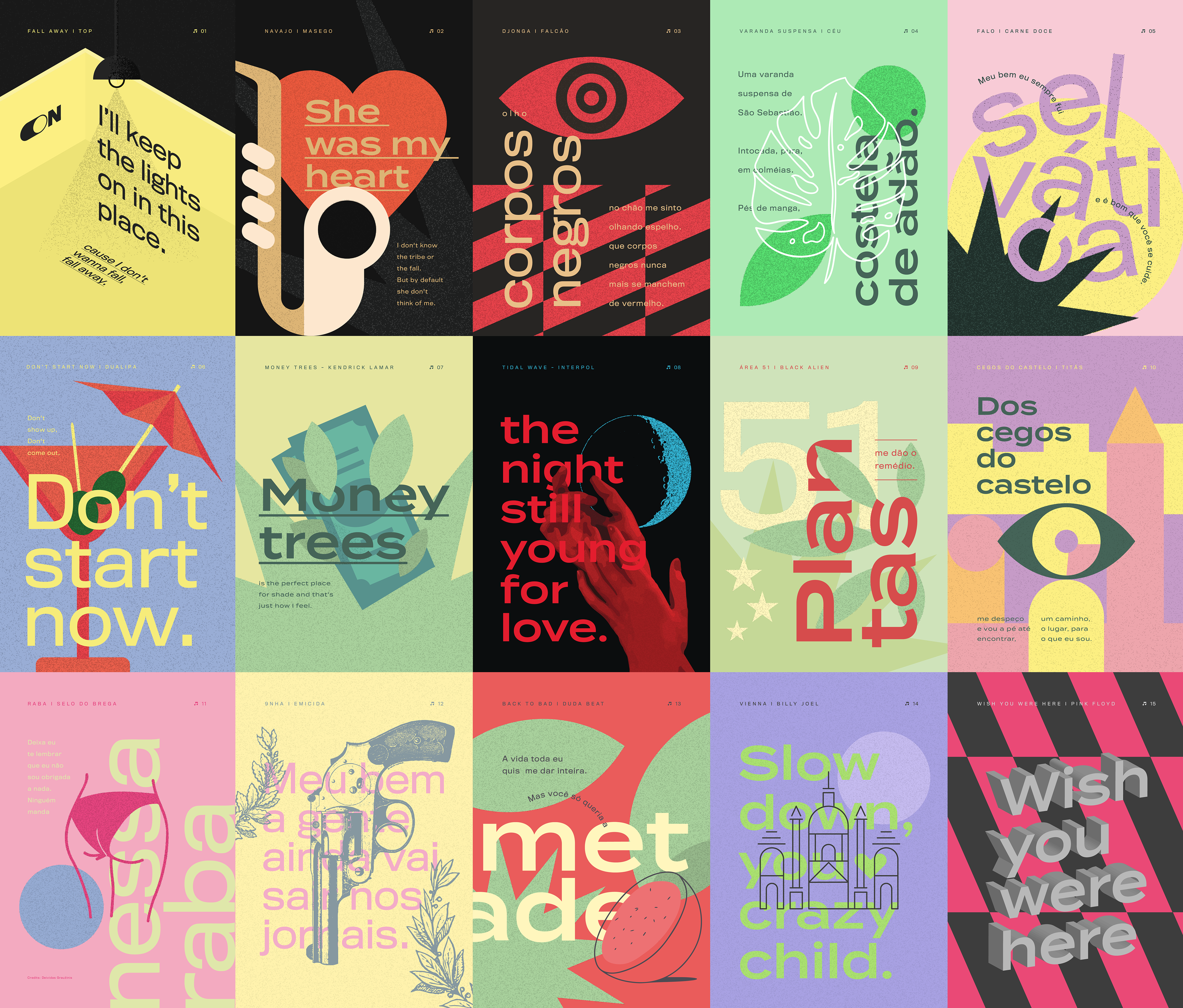 Em meio a quarentena, me encontrei entediada em casa. Então, enquanto ouvia músicas, me veio ideia de criar narrativas visuais para elas.

Então lancei o desafio para mim mesma e nomeei de #SongPosters. Eu solicitei indicações de músicas nos stories do meu instagram e selecionei 15 músicas de diferentes gêneros para criar propostas visuais. Eu desenvolvi 15 posters, utilizando tipografia, ilustrações, formas geométricas e cores vivas.

Esse foi o resultado, espero que você goste. 
In the middle of the quarantine, I was bored, so while listening to music I had the idea to create visual narratives for the songs.
So I launched the challenge to myself and named it #SongPosters. I requested music recommendations from my stories on Instagram and I selected 15 songs, from different genres, to create visual proposals. I created 15 posters, using typography, illustrations, geometric shapes and bright colors.
That was the result, hope you like it.